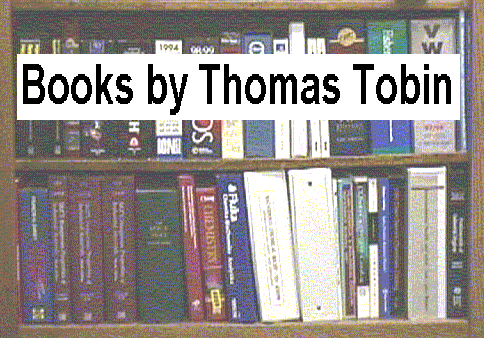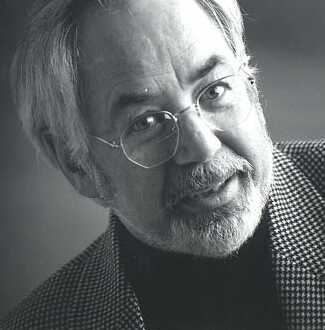 -- Third International Symposium on Equine Medication Control, ed. T. Tobin, J. Blake, W.E. Woods. 522 pp. Lexington, Kentucky, 1979

-- Drugs and the Performance Horse, by Thomas Tobin. Foreword by HRH, The Duke of Edinburgh. 480 pp., Springfield, Illinois: Charles C. Thomas, 1981.

-- Proceedings of the 7th International Conference of Racing Analysts and Veterinarians, ed. T. Tobin, J. Blake, M. Potter, and T. Wood. 516 pp. Louisville, Kentucky, 1988.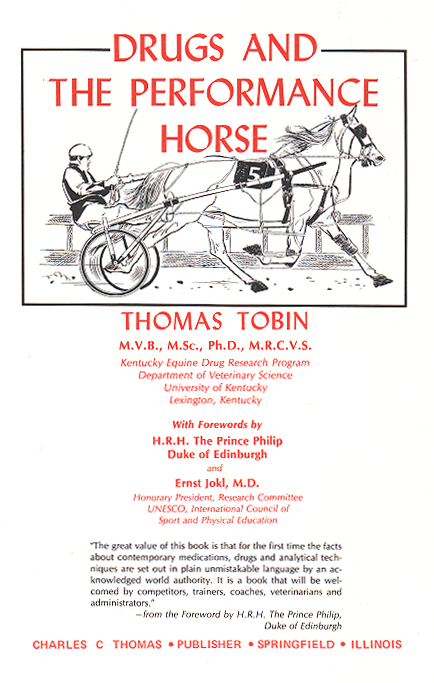 -- Equine Drugs and Vaccines: A Guide for Owners and Trainers, Eleanor Kellon with Thomas Tobin. 336pp., Breakthrough Press, 1994.

-- Proceedings of the Workshop on Testing for Therapeutic Medications, Environmental and Dietary Substances in Racing Horse. 218 pages, 1995.

-- Furosemide in the Horse: Its Actions, Effects, and Regulatory Control, Proceedings of a Testing Integrity Program Workshop and Seminar, 124 pages, Wind Publications, 2000. Thomas Tobin, editor.

-- Equine Drug Testing and Therapeutic Medication Regulation: 2009 Policy of the National Horsemen's Benevolent and Protective Association, Wind Publications (2009), Thomas Tobin and Kent H. Stirling.



Click on highlighted books for further information.